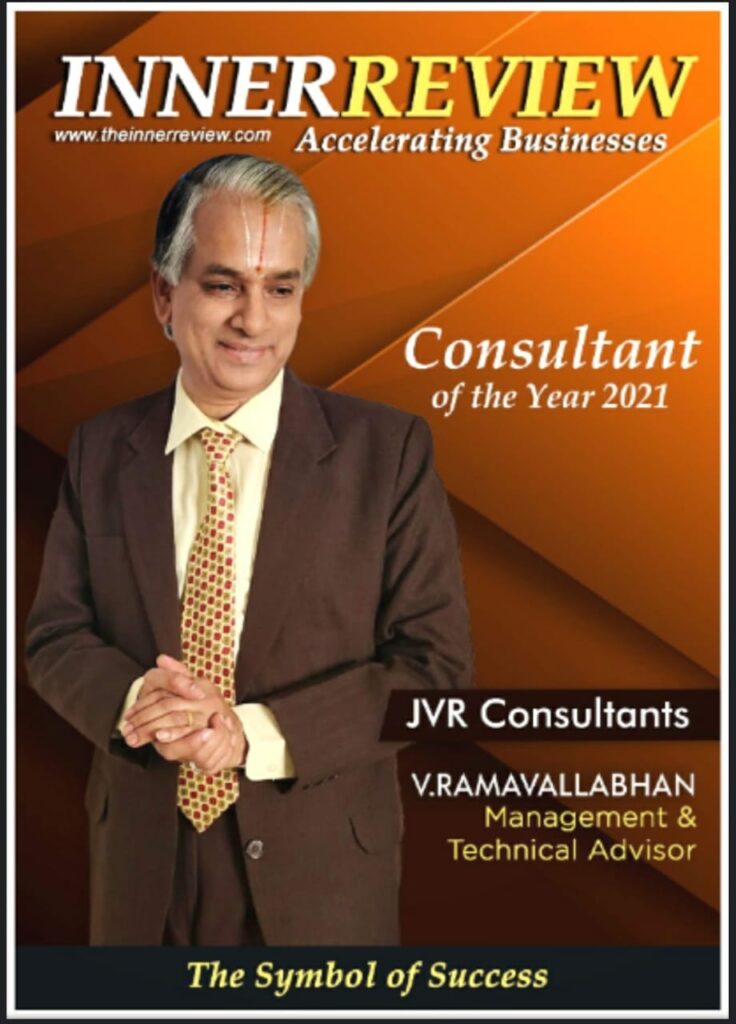 Dear Friends,
Please find the Cover Story of JVR Consultants by clicking the link available below this message which got published in one of the leading magazines The Inner Review.
I dedicate this to my Parents, Gurus, Family members, Channel partners, Clients, individual corporate students and who are all responsible for reaching this stage.
I further commit to serving society with complete dedication towards the upliftment of the Mother Nation.
With best regards,
V. Ramavallabhan, Management & Technical Advisor, JVR Consultants.
Dear Mr Ramavallabhan,
Greetings of the day!
The Inner Review is pleased to inform you that we have launched "Consultant of the Year-2021".
The magazine is available in the online magazine section, here we are providing you the digital of the magazine.
Link https://theinnerreview.com/magazine/digitalversion/Promising-Consultants-in-the-Manufacturing-Sector
Also, soon we will dispatch the complimentary copies of the magazine.
Kindly share your valuable feedback with us.
Warm Regards
Akshay Singh
Business Development Executive | TheInnerReview
According to Ramavallabhan, the most important factor that buyers should consider is the cost of consumables of stations and availability of Components like heaters, soldering tips and other accessories. He says, "These should be reasonably priced and easily available, otherwise the maintenance cost will be more than the cost of the actual unit".
He adds, "Non-availability of accessories when required could cost you customer's confidence and new opportunities".
Published in Electronics for you-
September 2015Download
Amudhasurabhi-Interview-with-VRVDownload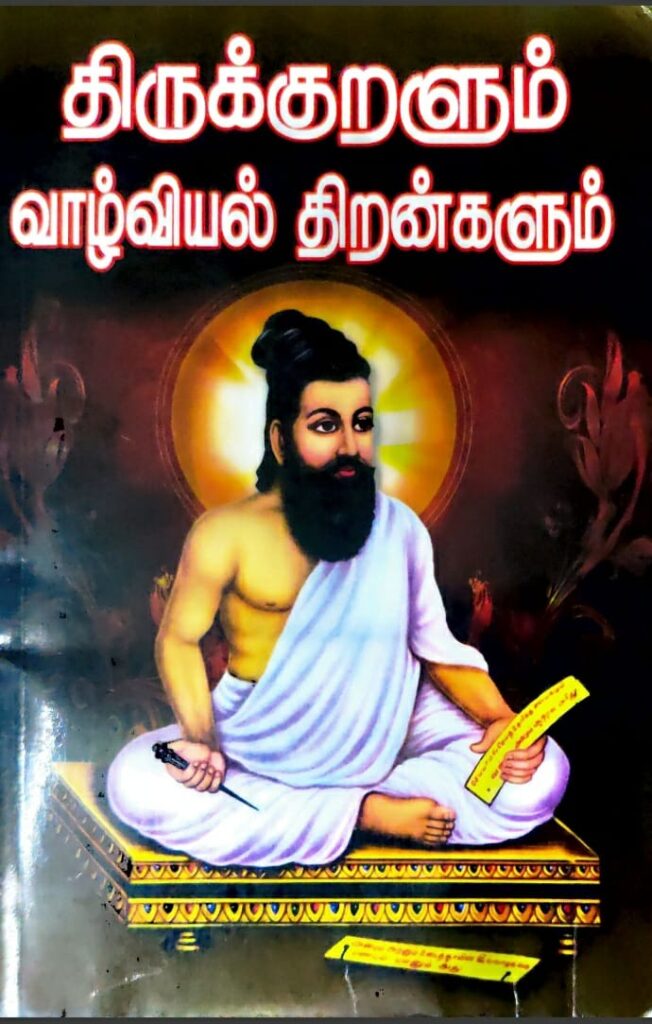 I am very much grateful to you as your continuous patronage and recognitions helping JVR Consultants to get spotted by many leading institutions. Hope you are aware that already JVR Consultants got covered by certain medias earlier. Now next in the row came the Silicon India
They have interviewed me a few weeks back and came out with an article about JVR Consultants and published in their Magazine.
In addition they have certified JVR Consultants for achieving significant milestones with its solutions and services.
I dedicate this to my Parents & Family members, Gurus, Clients, Students, Channel Partners, Friends and all who are responsible for this to happen.
Certificate – JVR Consultants – Spotlight
REPRINT-JVR-ConsultantsDownload
Published in National Institution for Quality and Reliability (NIQR), Chennai Branch on 12th November 2022.