Service Record – Summary
SERVICE RECORD AS ON 14.08.2023
TRAINING
#
Sector / Description
No. Of Participants
Program Titles like
1
Technical Training – Corporate
16604
TQM, TPM, Lean, VSM, SPC/SQC, 7 QC Tools, Why Why Analysis, Poka yoke, FMEA, APQP, PPAP, MSA. 5S, Waste Elimination, Kaizen, IQA programs, Recession Proofing Your Business, Basic Electronics, Customer Handling, Retention & Satisfaction, Best Soldering Practices and Acceptability Criteria as per IPC-A-610 and 620, ESD 20:20, Value Engineering, Benchmarking & Gap Analysis, IQA on ISO 9001, ISO 14001, ISO 27001, ISO 45001, ISO 50001. ISO/TS 16949, IATF 16949, VDA 6.3, etc.
2
Soft Skills Corporate
1584
Customer Handling and Making them delight, Supervisory development Program, Communication, Leadership, Motivation, Self Awareness, Time Management, Etc.
3
Soft Skills Training on various topics to college Students
6490
Goal Setting, Job Market introduction, Career Guidance, Bio data Preparation, Time Management, etc.
4
Faculty and Non Teaching Staff Training in Schools & Colleges
491
Project Handling, Awareness to integrate IT with their core subject, etc.
TOTAL
25169
PROJECTS – CONSULTANCY
Total Consultancy Projects – Completed
132
Projects – Consultancy include, Business Advisory, TQM, BPR, Supplier Development of OEMs like Areva, Alstom, Schneider, Daimler, Bosch, Ashok Leyland, VECV, Escorts, Maruthi, etc. Quality Circle, 5S, WE, VE, Kaizen, Evaluating SQEs, Consulting / Mentoring Product transfer FMEA, APQP, PPAP, ISO 9K, 14K, OHSAS 18K, 45K, 50K, ISO/TS 16949, IATF 16949, VDA 6.3 Process Audit, ISO/TS 29001, Etc.
Inprocess
07
Technical Training Corporate
Training – Technical: Offered through Online / E-Learning / Offline (Direct Programs)
Training related to the above said requirements with a structured training module and a tailor-made delivery. For example but not limited to:
FMEA

MSA

SPC

APQP

PPAP

World Class Manufacturing (WCM)

Total Quality Management (TQM)

Total Productive Maintenance (TPM)

Customer Handling and making them delight.

Quality Function Deployment (QFD)

7 QC Tools

G8D Problem Solving
13. Why Why Analysis
14. Poka Yoke
15. Quality Circle
16. 5S
17. Waste Elimination – Muda, Mura and Muri
18. Lean Manufacturing
19. Value Stream Mapping (VSM)
20. Value Engineering
21. Kaizen
22. Kanban
23. IQA Certification courses on ISO 9K, 14K, 27K, 45K, 50K, IATF 16949, AS 9100, TL 9000,
24. VDA 6.3:2023 Process Auditing readiness
25. Best Soldering Practices – Acceptable criteria as per IPC J Std 001, IPC A 610, 620, and ESD 20:20
.
Soft Skills for Students
Soft Skills Training on various topics to college Students on topics like.
Goal Setting,
Job Market introduction,
Career Guidance,
Bio data Preparation,
Time Management,
Effective Interview Handling,
etc.
Soft Skills Training Corporate
The programs shall be a pure Soft skills or a Technosoft programs as appropriate to suit the audience and focusing on aligning the team to the organisation's determined objectives.
Precisely it shall be a need-based training in combination of the following related to but not limited to
Leadership development Program,
Career Guidance,
Goal Setting.
Motivation,
Self-Awareness,
Time Management,
Communication,
Effective Email Communication,
Positive Thinking.
Etc.
Trainer's Training
Faculty and Non Teaching Staff Training in School & College. Project Handling, Awareness to integrate IT with their core subject, etc.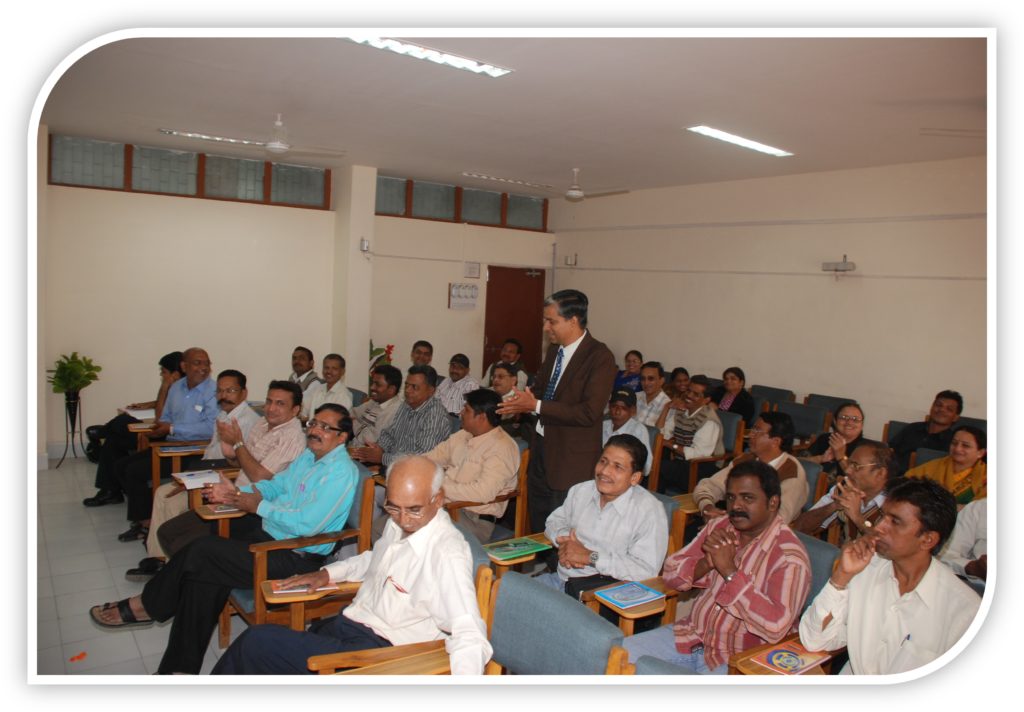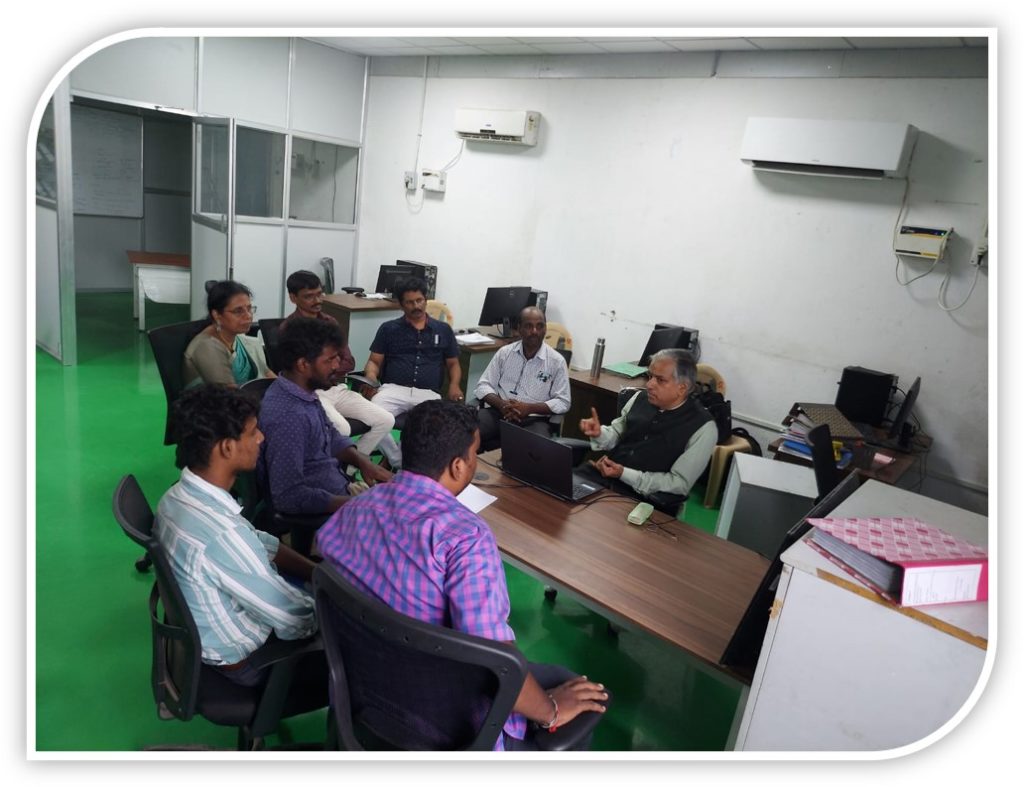 Consultancy Projects
Projects – Consultancy include,
Business Advisory,
TQM,
BPR,
Supplier Development of OEMs like Areva, Alstom, Schneider, Daimler, Bosch, Ashok Leyland, VECV, Escorts, Maruthi, etc.
Quality Circle,
5S,
WE,
VE,
Kaizen,
Evaluating SQEs,
System Implementation
System Implementation that takes care of business bottom line.
Support in implementing ISO Series of systems or IATF 16949 or VDA 6.3 or GMP or any other OEM or specific customer defined requirements that qualifies the organization for Business flow.

Support in preparing documentation towards complying said standard requirements
Support in implementing them as documented.
Hand holding support towards the above.
Most importantly supporting to comply to OEMs specific requirements.
Support in getting them qualified for a particular OEMs requirements.
Focusing on ROI
Business Process Improvement
Business process improvement (BPI) is a management exercise in which enterprise leaders use various methodologies to analyze their procedures to identify areas where they can improve accuracy, effectiveness and/or efficiency and then redesign those processes to realize the improvements.
Setting objectives for each Business processes like Marketing, R & D, Production, Quality, Purchase or any other identified business processes specific to the industry segment.

Defining the organization structure,
Setting RRA for the personnel towards meeting the set objectives,
Aligning the whole organization towards the overall business goals.
Support in monitoring and evaluating the performance of each processes and overall organization performance
Providing advices, mentoring as appropriate.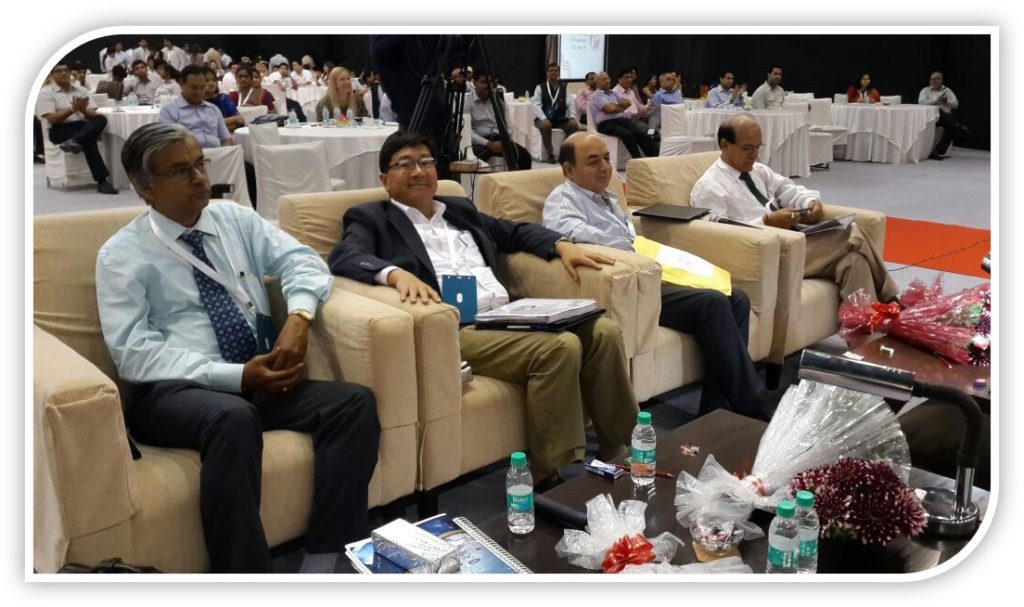 Manufacturing Process Improvement
Manufacturing Process Improvement towards operational excellence.
Application of Lean concepts like, VSM, TPM, 5S, 3M, Etc.To focus on value addition vs non value addition.
Removing Non value additions
Identifications of bottlenecks in the process and helping to eleminate them.
Helping to enhance the performances in terms of OEE, MTBF, MTTR, etc.
Method of implementing and practicing 5S,Identifying and eliminating wastes by understanding the concepts of Muda, Mura and Muri (3M)Creating Kaizen Gallery, Forming Quality Circles (QC Teams), Supporting to identify and work on the projects, ultimately showing Tangential and intangential results in terms of ROI and preparing them for presenting the successful case studies in competitions. Jury in Quality Circle Competition

Application of Industrial Engineering Concepts

Method of carrying out the Cycle time study, Method study, Time Study, Motion study etc.
Standardising norms for each processes
Determining the plant capacity

Visual factory

Setting up a system that when a customer walks into the organisation he gets the following message from whatever he sees or interact with the person who is touching and working on the product

What the organisation is about?
Its track record
Procsss performances
Product performances.
Improvement projects
How the process flow is structured.
In short, the Walls, Floor, Product, Process and whatever he sees would speak to him.